Mixing sporty and fancy is definitely the newest old trend! You can see it everywhere – on influencers like the Kardashian klan, the lovely Blake Lively, and the baddest gal ever, Riri, to social media unknowns that keep popping up on my Instagram feed. Everybody seems to wear stilettos to the gym, and tracksuit on meetings.
Pierpaolo Piccoli, Maison Valentino's creative director presented the Resort 2018 collection in New York, playing it cool, unlike other houses that choose much more exotic locations. The Big Apple and the fast life one lives there was the inspiration behind his creations.
Here are 5 things I learned from Valentino's Resort collection:
1. Lines are great way to enhance one's figure.
The number one rule in fashion design – lines are garments' best friends.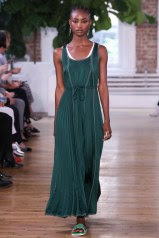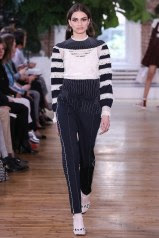 2. Tracksuits are (unfortunately) happening again.
Juicy Couture who? Their tracksuits were velour, but Valentino's tracksuits are made from silk, so if you ever get tired of your athletic leisure Valentino piece, you can always turn them into a very chic drape.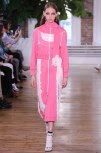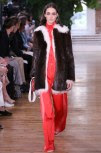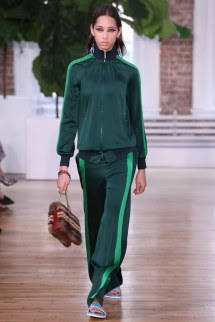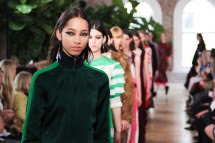 3.Sports jackets are here to stay.
Reportedly drawing inspiration from Baz Luhrmann's hip hop show "The Get Down", Pierpaolo showed us the raw, free, and expressive New York, where physical comfort is the main ingredient in surviving the big urban jungle.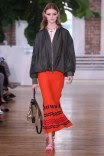 4.The bolder the color, the better.
Just express yourself! Be a peacock. The best color in the world is the one that looks good on you. Do not deprive your city and its' streets of your colorful fashion choices.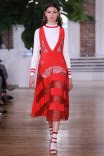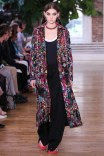 5.One can never have too many maxi dresses.
The simplest, most elegant piece of clothing. Mr. Piccoli shows us, season after season that he is the master in making maxi dresses. Commodity and beauty, what more can you ask for?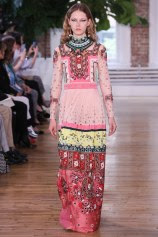 Photo: Gerardo Somoza / Indigital.tv
So that was the story of Pierpaolo Piccoli's metropolitan rebel princesses, women who enjoy trends, but stay faithful to the classic. A true embodiment of the city of New York, the big city of dreams.
Yours fashionably,
Mademoiselle Matea