Lee Alexander McQueen was born on this day 47 years ago.
The troubled couturier, born in London developed his love for fashion by making dresses for his sisters. He didn't like the school so much, and since he declared that he wanted to become fashion designer in his early years, he stared serving apprenticeship. From there he learned the skills for his impeccable craft.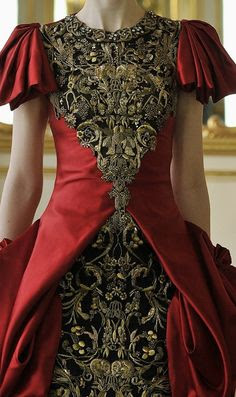 While he was working on Savile Row, he had clients like Mikhail Gorbachev and Prince Charles. His first collection was in 1992 and then became known as Alexander, his middle name. He met Katy England, a woman who will become his right hand and his best critic. McQueen designed the costumes for David Bowie's 1997 tour and created the famous union flag coat on the cover of David Bowie's album Earthling, which you can see below.
His talent mixed with his personal life, his anxiety and depression made him the "enfant terrible" of fashion. His collections and dresses are difficult to understand and for some even, to watch, but my opinion is that his dark moods made his clothes even more beautiful.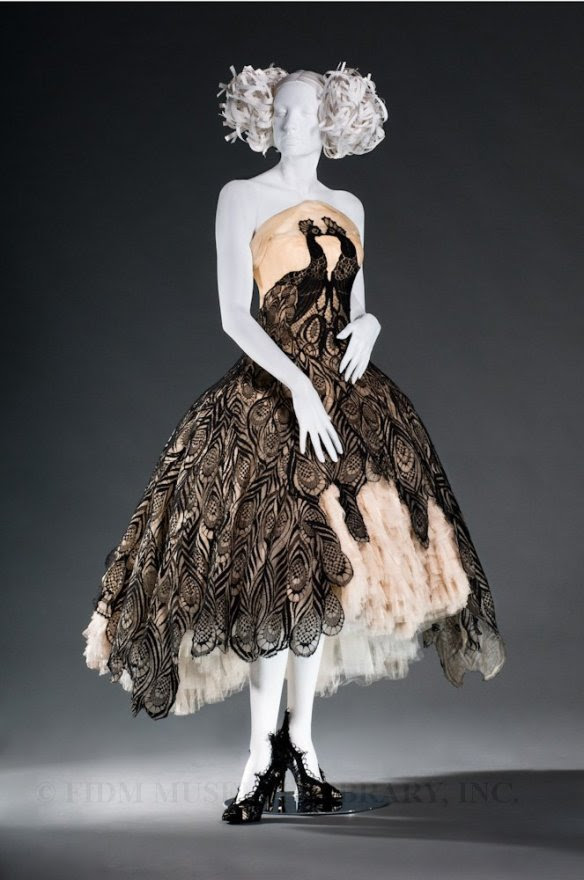 Looking through his collections, it's not hard to see that he was inspired by Mother Nature. His dresses often resembled birds and wild animals, and he even had horns worn as head pieces in one of his collection.
His collections were not just models walking the runway, they were theaters, everyone, even the audience had their little role, and that is art! Maybe that's why I like him so much.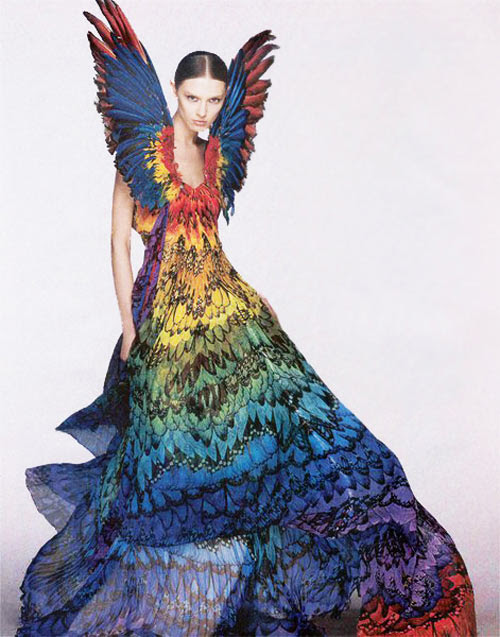 One of his most dramatic shows was his Spring Summer 2001 VOSS collection. The centre piece in the room was a big glass box. He played with the light in this one. The whole room was lit, only the inside of the box was unlit, so the audience saw their own reflections. The audience waited anxiously for the show to start and when it did, the glass box light up and you could see butterflies and a naked model wearing a gas mask laying comfortably.
The Metropolitan Museum of Art in the spring of 2011, held an exhibition in his honor called "Savage Beauty", where were shown some of his greatest dresses, shoes and head pieces.
His twisted fantasy, his talent and his charm made him the fashion icon and one of the best designers and couturiers in his century. After his suicide, his long-time assistant Sarah Burton was named the creative director of the company.
Thank you Lee Alexander McQueen for your contribution to the world of Fashion.
Yours fashionably,
Mademoiselle Matea