The dress/skirt shape that looks good on everyone and can be found in almost every collection in the history of Fashion. The A-line.
Although this style exists as long as people thrive on this planet, the term was first used by His Majesty Christian Dior, to describe his Spring 1955 collection.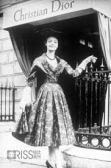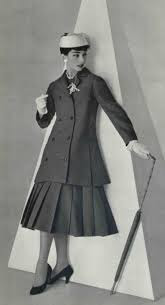 It was the biggest trend those days! Known as "most wanted silhouette in Paris" it was widely popularized by Yves Saint Laurent, who back then was the hottest designer.
He, as the successor of Christian, continued his legacy, and three seasons after Dior himself christened the A-line, Yves made the Spring 1958 collection and called it "Trapeze Line".
He made dresses and coats fitted from the shoulders to the hips and then widening to the ham.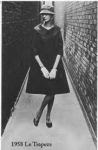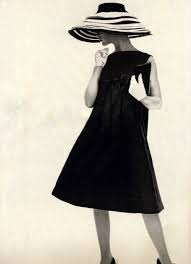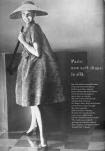 A-line skirts and dresses remained popular in the 60's and 70's. But 80's came and brought the shoulder pads, spandex and silk shirts, and everyone forgot about this elegant style of making clothes.
In the mid-90's the humankind was given a gift in the form of a movie called "Clueless", probably every girl's favorite. In the movie, the main protagonist Cher Horovitz brings back the A-line skirt. Her wardrobe, and especially her yellow pleated skirt will remain a style lesson for generations to come.
The House of Dior and their creative director at that time, John Galliano, showed us the original idea of Christian Dior about A-line in the Spring 2001 collection. The genius and one of the most creative minds that walk on Earth right now, made beautiful A-line skirts and dresses, representing the luxury the House of Dior represents.

Every designer has played with this line, it's fun, very feminine, and very very sexy. A-line style is here to stay and even Karl Lagerfeld agrees.
Yours fashionably,
Mademoiselle Matea