Who run NY? And the answer is #WANGSQUAD
The oh-so-happy-and-always-smiling Alexander Wang is an influential American designer. Born in San Francisco, at age 19 he moved to New York to attend Parsons University and pursue his fashion dream. In 2005 he launched his own fashion label and in the fall 2007 he presented his first women's ready-to-wear collection. And guess what? Everybody loved it!
After that only success comes to this boy's door. In 2008 he won the CFDA/Vogue Fashion Fund and got award of $20,000. That same year he launched his first handbag collection. Very well invested money indeed. The next year was also big for him. In 2009 he won CFDA Swarovski Womenswear Desgner of the Year Award and launched another men and women label T by Alexander Wang.
Multiple times award winner, Alexander Wang is loved by everyone, rappers, designers, magazines and by one of the most influential and successful non-profit American organisations – the Council of Fashion Designers of America. He is known and admired for his exquisite knitwear collections, urban designs and also his very very I mean very cool accessories. Like this backpack from his Fall/Winter 2015/2016 collection pictured below.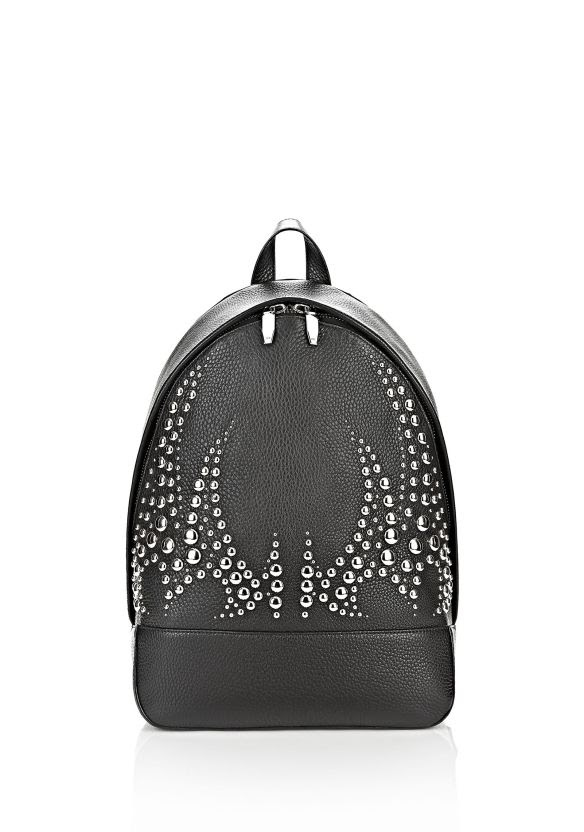 And these heels from Ready-To-Wear Spring 2015.
He held the position of creative director in Balenciaga from December 2012 to July 2015. He left to focus on his own NY based brand. While in Balenciaga he contributed for the house, giving so many beautiful collections, and he did that by preserving the bands characteristics and also adding his own signature style, like using mainly black, white and gray colors.
He likes to add some strong vibrant colors to his collections, that go well with black and white. For example this outfit from his Spring Summer 2015 collection pictured below.
Declared himself as a hip-hip boy (reason plus to love him), in September 2015 he threw a wild party celebrating his 10-year anniversary. He is very secret about his private life, but is widely known that he is friends with a lot of rappers, models and colleague designers. And no, he is not related to Vera Wang!
For his Spring 2016 campaign he called 21 urban idols, IT girls and muses, from the music and fashion industry. Among them were Anna Ewers, Kaia Gerber (slowly becoming a superstar), Travis Scott, CL, Molly Bair and models in love Hanne Gaby Odiele and John Swiatek.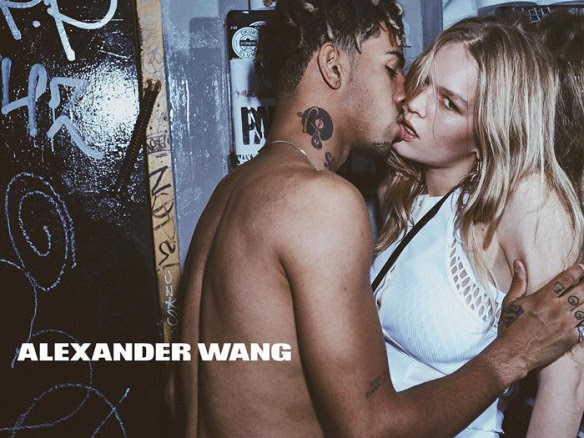 His attention to details is widely recognized and appreciated. One of my favorite shows from the last NYFW was his, it had variety of designs, materials, colors, lengths and shapes, and very chic black tights, pictured below.
I'm sure we'll be seeing a lot of him, because he is the Urban Wear King.
You can read my review on his Fall Winter 2016 collection here :
Thank you Alexander Wang and continue to run the world and the runway fearlessly!
Yours fashionably,
Mademoiselle Matea